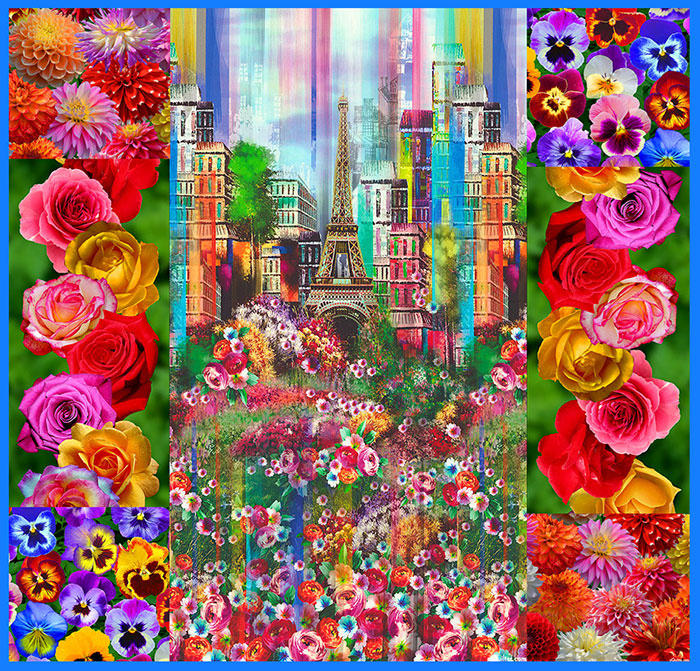 People often ask me where is my favorite place that I have traveled to in the past. Gosh that is like asking me to pick a favorite child. Impossible! An easy answer would be …the last place I visited. The truth is that often one little thing will make me wax sentimental about one particular place I've been.
It could be a song on the radio, the fragrance of a flower, or a particular food that you can only find (in its most authentic form) when you travel to its country of origin…like croissants in Paris.
Recently I took a class on how to make croissants from scratch. I learned 3 things:
1. There is a lot of butter in croissants…even more than I imagined.
2. They take a long time to make and you have to follow the rules. (I hate following rules)
3. I will never be able to eat another sub-standard croissant again. I've been ruined.
We had a long serious discussion about who has the best and worst croissants in town…kind of how quilters discuss local and regional quilt shops. My current favorite here is Lucky's Bakehouse on N. Broadway. I met my Tanzania travel agent there for croissants and cafe au lait, and had a Paris moment…
As a result I've had Edith Piaf in my head, singing "La Vie En Rose" for the last few weeks. And of course there are images and fragrances that go with that song, so I thought if I share the image, you might imagine the fragrance of my imaginary garden, and maybe you too will start humming La Vie En Rose the next time you have a particularly fresh croissant…or cut up one of our digital rose prints.
sharing your Passion for Fabric…
Luana
********
Travel Calendar:
July 13-17 – Sacred Threads & Not Fade Away
July 30 – Intl Quilt Trends lecture at San Jose Museum of Quilts & Textiles
Aug 12 – Festival of Quilts, Birmingham UK
Sept 16 – Quilters Take Manhattan
Oct 1-11 – Intl Quilt Trends lecture at New Zealand Quilt Symposium – Christchurch
Dec 29 2017 – Jan 5 2018 – Tanzania Africa Wildlife Migration Tour – Limited Spaces
Feb 22-25, 2018 – QuiltCon – Pasadena, California
Share Post: