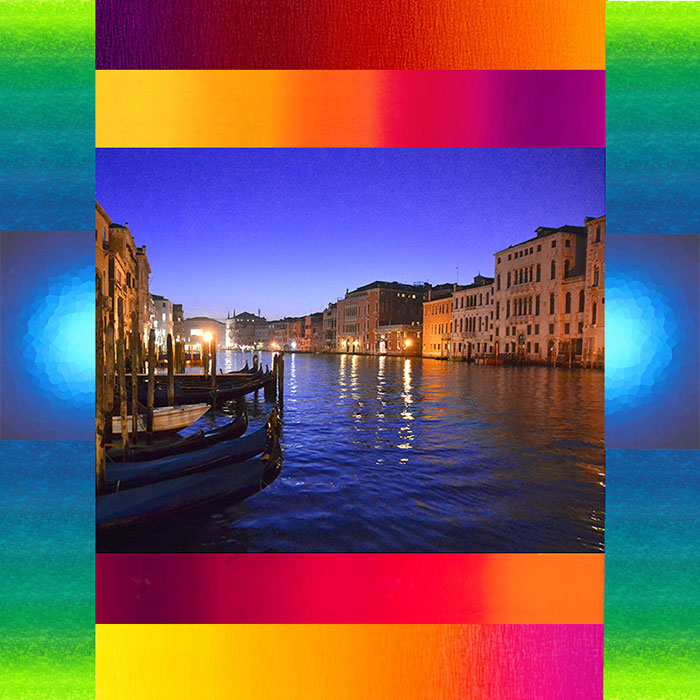 During these polarized times when so many people want to define reality in terms of Black and White, we as artists and makers can choose to see the world in shades of colors….and the popularity of Ombre effects suddenly takes on a whole new meaning.
One of the things I have enjoyed the most about being in the Color Marketing Group, is the philosophical discussions about how color and design trends evolve.
The ongoing popularity of Ombre colors in all aspects of design (Textiles, Fashion, Home Dec, HAIR and Makeup!) is telling us something. It is the opposite of stark blocks of Yin and Yang colors. Instead it invites us to explore and contemplate all the shades of color from one end of the spectrum, to the other.
Printed Ombre fabrics and Hand-Dyed Ombres have been slowly but steadily growing in popularity in our industry. Modern quilters are starting to play with the three-dimensional effects of Ombre colors…moving from Cool to Warm and from Light to Dark.
Now with the explosion of Digital Printed fabrics on the market, we are starting to see this new technology used to produce a new kind of Ombre printed design. It is very exciting to watch this trend grow and expand as designers explore the creative options of this new printing technology.
As a photographer, when I think of Ombre images, I think of Sky and Water. In my most recent travels in 2017, I've taken Ombre photos in Venice, because the sky is always filled with misty colors, and the reflective water is everywhere.
I hope you will enjoy this collage, combining a twilight photo of the Grand Canal in Venice, with several of our beautiful Ombre fabrics.
sharing your Passion for Fabric…
Luana and Paul
Enjoy artist interviews, tutorials, and quilt festival tours, on our eQuilter Video Page.
********
Travel Calendar:
May 18 – 24 – Saint Louis (Quilt Market) & NYC
June 12-15 – Quilt Canada Festival in Toronto
June 19-21 – Cleveland – Fresh Quilting
July 14-16 – Sacred Threads & Not Fade Away
July 30 – Intl Quilt Trends lecture at San Jose Museum of Quilts & Textiles
Aug 12 – Festival of Quilts, Birmingham UK
Sept 16 – Quilters Take Manhattan
Oct 1-11 New Zealand Quilt Festival – Wellington & Christchurch
Dec 29 2017 – Jan 5 2018 – Tanzania Africa Wildlife Migration Tour – Limited Spaces
Feb 22-25, 2018 – QuiltCon – Pasadena, California
Share Post: