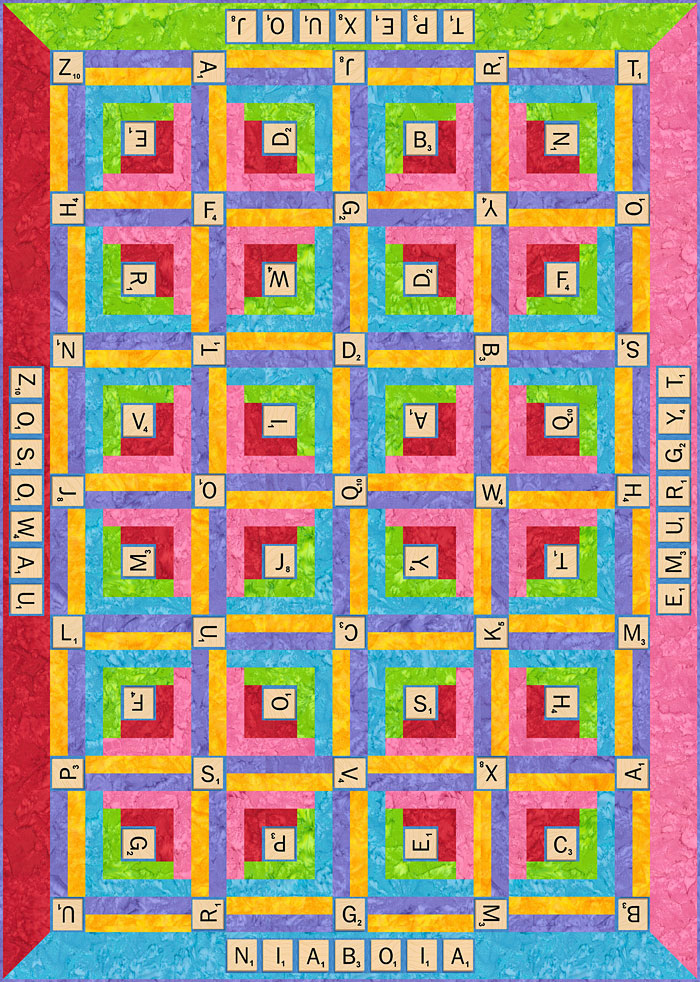 Scrabble enthusiasts unite!
This week's Exclusive eQuilter pattern is a colorful celebration of the
cherished, world-famous word game: Scrabble.
Jewel-tone hand dyes are set in log cabin blocks amid a medley of wonderfully detailed Scrabble tiles. This fabulous 60″ x 84″ Scrabble quilt is sure to warm the hearts of your favorite word crafters.
Don't miss this opportunity to make your own 'Scrabble Cabin' quilt.
Friends and family will want one for their next Scrabble match.
This versatile Scrabble panel includes 98 tiles detailing all the letters of the alphabet,
from Quilting Treasures.
Order the pattern as configured, or customize it to your liking with any of our thousands of fabrics. Just place your desired fabrics in your Wish List, and these fabrics will appear in the Fabric Selector below the pattern.
EQ7 is the leading quilt design software, which is available here at eQuilter.
Click Here for a Video Tutorial of the Free Pattern Designer.
Download Instructions for the pattern at the bottom of the pattern designer page.
Share Post: