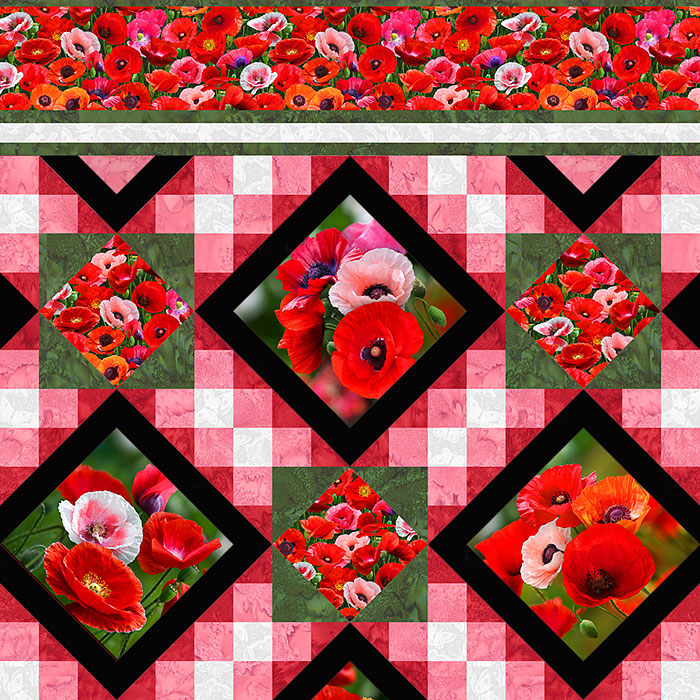 Does this remind you of Picnics with Grandma, or the Wizard of Oz? (Poppies and Plaid)
Either way, this is such a fun combination of vintage sweetness and contemporary ZING!
Our exclusive eQuilter FREE Quilt Pattern has oversized super-detailed Red Poppies, with an oversized Red and White pieced Picnic Plaid…you just might feel like Alice in Wonderland!
We start with the glorious framed Red Poppies, then add the pieced checks made from Hoffman Hand-Dyes. Add more allover Poppies in the border, and you've got a great 60″ x 60″ quilt for picnics in your own fantasy landscape.
… from the 'Poppies' collection by Elizabeth's Studio.
Order the pattern as configured, or customize it to your liking with any of our thousands of fabrics. Just place your desired fabrics in your Wish List, and these fabrics will appear in the Fabric Selector below the pattern.
Click Here for a Video Tutorial of the Free Pattern Designer.
Download Instructions for the pattern at the bottom of the pattern designer page.
Share Post: