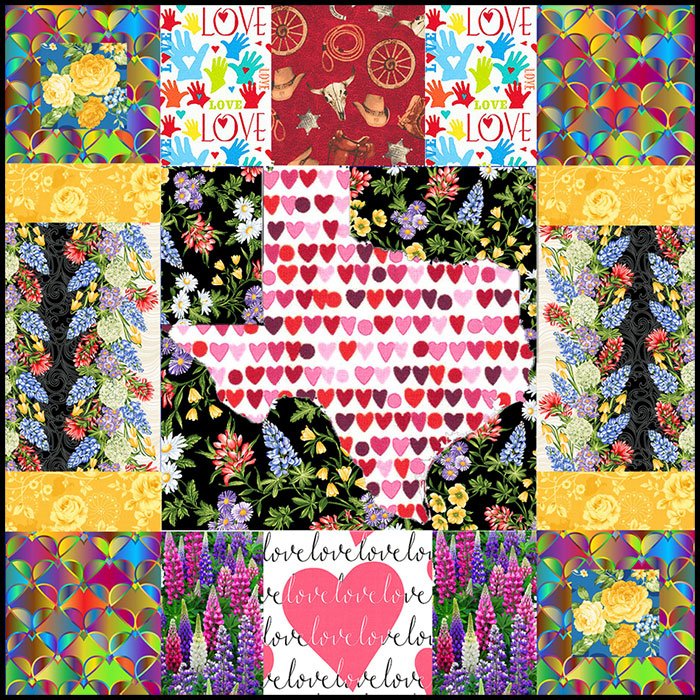 Texas flooded, Western Fires, and now Irma approaching. We all know someone who is or will be affected. As quilters our first instinct is to help. Now is the time for us all to give to grassroots organizations that are on the ground giving disaster relief immediately to those most in need. We can try to imagine, but we really have no idea what it is like to face losing everything in a disaster…unless we've been through it ourselves.
Most of you know that we've supported the work of Mission of Love though many disasters over the years. Maybe you are one of the many people who have donated over 12,000 comfort quilts for those who have lost everything. We thank you for your generosity.
We are not going to put out the call for quilts YET, because the need for immediate disaster relief is so urgent. Do you remember when we supported MOL's Katrina relief efforts? They found a small community on the coast of Louisiana that had received NO relief supplies from FEMA, Red Cross or any other organization. MOL went in with a truck full of urgently needed food, water and supplies, to help those who were most desperate.
Now the mayor of that little Louisiana town is teaming up with MOL to make the first relief truckload to one of those small coastal communities in Texas that was obliterated. I am wiring the money tomorrow morning to help fill up the truck with the things most urgently needed, and you can help too, by going to the Mission of Love webpage (missionoflove.org) and donating by PayPal.
Kathy Price is already loading up another truck from her warehouse in Ohio, which will make another trip in the near future. Together we will reach out to a community that has not received aid, and then we will go back to help with longterm recovery.
If you are new to eQuilter, you might like to know that 2% of all sales go to our list of charities, plus other relief projects such as this, with an emphasis on children and the environment. We have raised over $1.4 million over the years, and in fact we'll reach $1.5 m next year….and we thank all of you who have supported our efforts to help those in need.
Previous relief projects and comfort quilt distributions include Guatemala, Moore OK, Hurricane Sandy, and quilts for earthquake, tsunami, also flood and fire victims.
For those of you who are concerned about what is happening to our Mother Earth, consider participating in our Love Your Mother quilt challenge for 2018. BERNINA is contributing a beautiful machine for the first prize of this challenge/contest, and we are negotiating venues for an exhibit.
For those of you facing Western fires, or the approach of Irma, we wish you peace and safety, and we know there is an army of quilters gearing up to make comfort quilts for those who experience disaster and loss.
Many thanks to those of you who support our business and our mission to share with those in need, and special thanks to those of you who have donated additional amounts to these very special organizations who squeeze so much out of every donated dollar.
sharing your Passion for Fabric…
Luana and Paul
Travel Calendar:
Sept 12-13 – Carter Center – Atlanta GA
Sept 14 – Quilting Arts TV – Ohio
Sept 16 – Quilters Take Manhattan
Oct 1-11 – Intl Quilt Trends lecture at New Zealand Quilt Symposium – Christchurch
Dec 29 2017 – Jan 5 2018 – Tanzania Africa Wildlife Migration Tour
Feb 22-25, 2018 – QuiltCon – Pasadena, California
Nov 14-20, 2018 – POLAR BEAR Tour – Join me in Churchill!
Share Post: