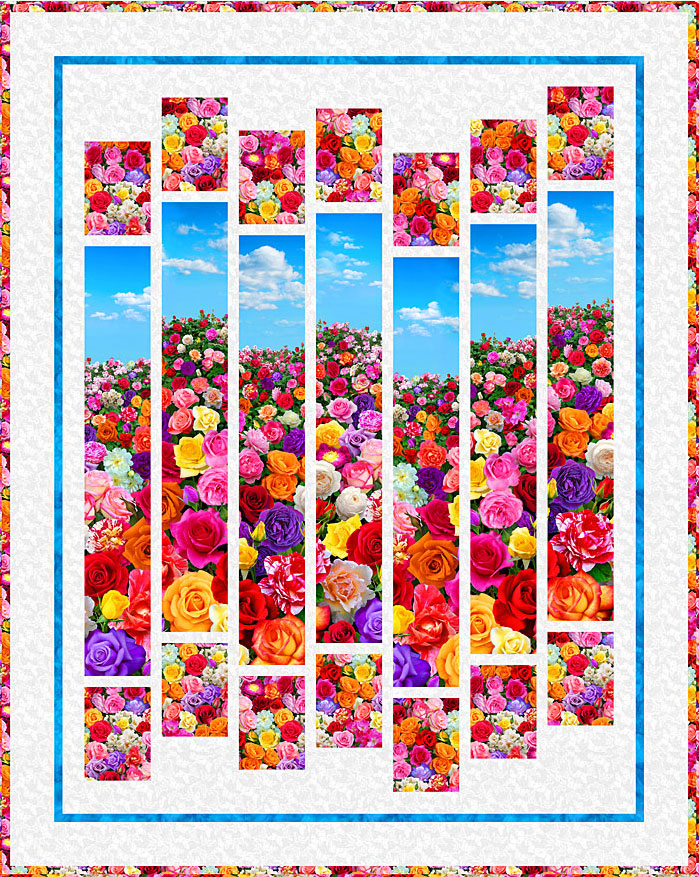 This week's Free Quilt Pattern is a 63″ x 79″ visual symphony of delightful roses, with stunning detail and color. This Rose Garden stretches to the horizon, with Blue Skies beyond…
Digital printed florals are some of our most popular fabrics, so we wanted to close out the year with this joyful quilt pattern that makes us want to sing a happy tune!
From all of us at eQuilter.com – we wish you a most wonderful Happy New Year!
'Garden Roses' is an exceptional Digital printed Floral Collection by Elizabeth's Studio.
And don't miss today's Bonus 'Tulips on Parade' free pattern.

The center panel is printed to look like a pieced wall hanging, so
this bright, sunny 44″ x 54″ quilt is super easy to make!
Share Post: